Shoulder niche guest posting involves writing an article for the blog of a business that serves the same audience as you, but who are not your direct competitors (at points in this article I am going to be referring to these as "adjacent businesses").
An example of this would be an SEO writing an article for a web hosting company about how a fast website benefits a company's organic visibility.
It's best used for B2B and professional service industries where you can use your professional expertise to add extra breadth to a company's content marketing efforts.
The key to this strategy is in finding angles that allow you to use your expertise to subtly endorse your chosen adjacent businesses. You want angle(s) that allow you to frame your guest post outreach as offering THEM free advertising, rather than simply a request to promote yourself on their website.
This strategy essentially opens up any website as a potential linking target, so long as they regularly publish content and you can create an angle between your expertise and what they sell.
With the strategy I have laid out, I have gotten my clients' links from companies including:
Hostgator, On The Market, HSBC, Hays PLC, Bullhorn, CharityJob, Colgate, and York St John University.
These rival the types of links you can get from HARO and PR campaigns, and certainly are worlds away from what most people (including John Mueller) would associate with guest posting.
The process behind shoulder niche guest posting isn't too different from old skool guest posting, and can be roughly broken down into five steps:
1) Target selection: Creating a list of business types that share an audience with you
The first step with this type of campaign is to create a list of business types that share an audience with you.
The best way to think about this is to think in terms of wider buying journeys. If someone is using your business, what other products or services would they be likely looking to buy in conjunction to this.
Here are some examples to cash this idea out a little bit:
Example 1: An estate agent
Nice easy example here, if we (or our client) were an estate agent, we would be looking for other services that someone would use when buying or selling a home.
This can include:
Conveyancers (property lawyers)

Mortgage brokers

Home insurers

Inventory management software providers

Architects

Interior designers

Removal and storage companies
Example 2: A recruitment consultancy
Here we can either target B2B businesses who provide solutions for HR leaders, or B2C businesses that specifically target job seekers or those seeking to climb the career ladder.
Targets can include:
Career coaches

HR and employee engagement software companies

Diversity and inclusion consultants

Productivity and project management tools

Employment and PI lawyers

University websites that have dedicated online "careers hubs"
Example 3: An eCommerce store selling exercise gear
B2C businesses tend to be a little bit harder than B2B and professional services because you don't necessarily have professional expertise that you can leverage to create posts for other businesses.
However, with a bit of creative thinking you can still create bridge content for the following business types:
Gyms and personal trainers

Health supplement eCommerce stores

HR consultancies and software with a focus on employee wellness

Dating coaches

Home remodelers (can be bridged with an angle around home gyms)

Retirement homes and villages (can be bridged if you sell apparel that makes exercise easier for the elderly)
Here are a few things that I like to think about when deciding what adjacent industries to target when running this campaign:
1) Relevance of target to our own business: While we always want to be targeting companies that are likely to share our target audience, some business types will be closer to our target audience than others.
Using the example of the recruitment company, HR and employee engagement software companies are going to have a more relevant audience and publish more relevant content than productivity and project management tools.
As getting featured on these sites will lead to more relevant links and referral traffic, we would want to prioritise such sites in our campaigns.
If, during prospecting, you are spending a fair bit of time weeding out sites that are competitors then this is often a sign that the sites that do end up making your list are going to be excellent targets.
2) The average level of authority in our target industries: Naturally we want to get links from high traffic, high DR sites. Trust me, it's more than possible to do that with this method (you can find evidence for this in my law firm link building case study). 
However, in order to do this you need to intentionally target businesses in "bigger" industries that have an abundance of high authority sites.
Industries that I like to try and build bridge content to include: web hosting companies, SAAS companies, recruitment companies, estate agencies, marketing agencies, logistics and fulfillment companies.
Essentially any industry that can operate on a national or global scale, and that has a high customer lifetime value, will almost certainly have a lot of companies with highly authoritative websites.
Try to come up with bridge content that you can get placed on businesses in those industries.
3) The openness of targets to guest content: Certain industries, such as medical or legal professions are less likely to accept guest content from people who aren't fellow professionals in that field.
This does not mean that approaching them is out of the question, if you do then make sure that you are pitching topics that in no way try to dispense any advice that you are not qualified to talk about (I like to phrase this as: "you can't bullshit upwards").
One way around this is to tell them in your outreach that you would be open to having one of their staff members add a comment to the post where appropriate. 
Doing your homework and working out who in their team is best placed to provide this comment, and stating this explicitly in your outreach, should get you extra brownie points and open the door for this type of collaboration.
4) Specificity of target selection: When we are doing this type of guest posting we are essentially frontloading the work by making the criteria for our prospect sites as specific as possible.
You therefore need to know exactly what sites you will be targeting, and with what angles, before you start your prospecting. Note the difference between "HR software companies" and "HR sites". The former is much more specific, and therefore easier to prospect, than the latter.
As a general rule of thumb, if you have to describe your outreach targets in terms of "websites" ("property websites" for example), then you are too vague with your targeting.
Instead you need to be able to describe your prospects in terms of the company they are or what product/service they sell ("estate agents" for example).
2) Ideation: Coming up with topics to write about on your target sites.
Before we get into the ways that you can come up with topics to pitch to your target sites, I must first stress that although I've implied that you should first select the types of businesses you want to target and then come up with topics to pitch to them, in reality these steps are intertwined.
As you are researching topic ideas, you'll discover new groups of target businesses, which should in turn open up new potential topics.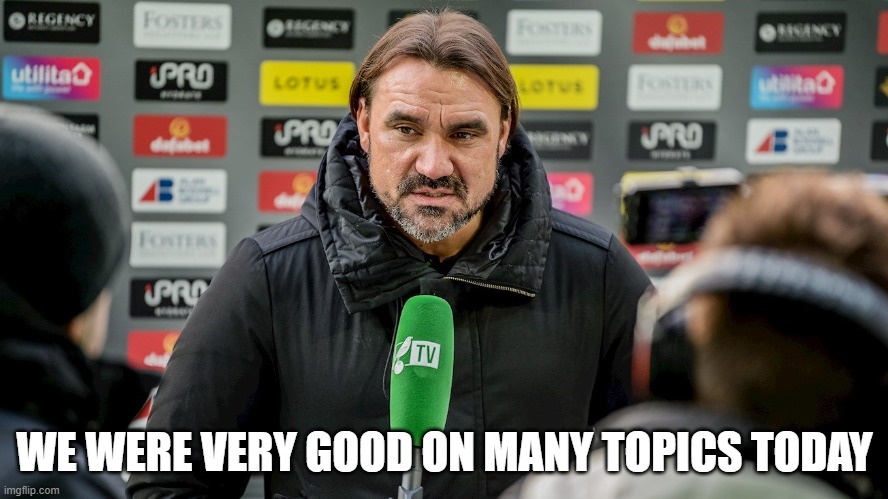 If I was slightly more of a wanker than I already am, I would call this "letting your creative juices flow".
Anyway, on with the nuts and bolts of ideation:
The key to coming up with content ideas that you can successfully pitch to your targets is that the topic(s) in question needs to have an angle that can promote your target's business.
Putting yourself in the shoes of your prospect: their main challenge (as far as content creation is concerned) is to find new content angles that they can use to promote the company that they work for.
Our job is to do this for them and get a link for the effort.
There are four ways that I like to approach finding content with these types of angles.
1) What can you endorse given your expertise?
Regardless of what you sell, you'd want your customers to be purchasing other complimentary products or services to get the most out of what they buy from you.
Going back to our example of an estate agent, they would want their ideal client to invest in nice lighting to help stage their home, a reputable conveyancer and surveyor to make sure that a sale doesn't fall through etc.
If we were to approach these companies and offer them an article which explains, from a well informed, "impartial" (wink, wink), perspective, why investing in these services is important then many will jump at this opportunity.
It's important to note here that we are not giving a direct testimonial to our target. Rather we are simply explaining the benefits that our target business can offer from our well-informed perspective.
Real life example: I got a link for a copywriting client of mine from the blog of a video editing software (DR 62) by pitching an article on how embedded videos can increase the conversion rate of landing pages.
2) Who profits when you profit?
Most bigger purchases do not happen in isolation. Often they are part of bigger buying chains with many moving parts that depend on each other.
If you/your client is in an industry that is regularly part of a bigger buying chain, then you can pitch other companies in that chain a post that advises their potential customers on how they can "get their ducks in a row" to make sure that the overall goal that they want to achieve with these purchases actually happens .
Again, target businesses should jump at such an opportunity as you are offering a piece of content that they do not have the expertise to write themselves, but which has an angle to help them make more sales.
Real life example: I have done this extensively with a conveyancing client of mine, where we pitched articles to estate agents that gave advice to homeowners on how they can push through the legal side of buying their home as quickly as possible. This is how we got the aforementioned Zoopla link.
3) The "gatekeeper technique"
There are lots of jobs that essentially involve getting past some sort of gatekeeper.
Examples of this:
For a PR, their gatekeeper is the journalist/editor
For a jobseeker or recruitment consultant, their gatekeeper is the hiring manager
For someone looking to do up their house, their gatekeeper is (often) their local council
If your business is ever a gatekeeper to another, offer a post to a business that serves the gatekeepee (it's a word now), that gives advice on how to get past you from a gatekeeper's perspective. 
Recent example: I managed to get a client a post on the blog of a PR software with a DR of 73 by asking a journalist (a school friend of mine) a few questions about what they want in a feature pitch. I then turned their answers into a blog post.
4) Looking at the news for inspiration
Ok, Ok, I know that this is a bit of a cop out, and that every guide on content marketing will talk about "jumping on trends", but Google News is my first port of call when the three above tactics are either exhausted or just don't really fit with the client.
An example of such a client was a CBD affiliate.
Now, since CBD products and paraphernalia aren't really part of any complex buying chain, and CBD affiliates aren't brimming with much professional expertise, I had a look at Google News to give me some inspiration for angles (this took about 5 minutes of rooting around Google News.)
First article that got my attention was an article talking about the vagaries around the legal requirements of CBD marketing, branding and packaging compliance in the US.
The aforementioned article in Google News:
Now this made me realise that there must be a whole growing industry of branding and packaging specifically around CBD products, opening up a shoulder niche that I would never have thought of originally.
From this, we were able to get placements on packaging companies offering a "thought leadership" style piece on how to avoid mislabelling on CBD packaging (and surprise, surprise our conclusion was to outsource the packaging to a specialist).
Anyway, the moral of the story here is that combining current industry goings-on with our other shoulder niche discovering frameworks can open up new little pockets of link opportunities that you would have never originally thought of.
Putting target selection and ideation together to make prospecting and outreach a piece of piss
When doing target selection and ideation I like to put all my ideas in a spreadsheet with seven columns
A: Target Business: The types of business you want to target
B: Topic(s): The topic that you want to pich (you want to be pretty specific at this point, but it does not need to be a title just yet)
C: Benefit to target: How will the target benefit from having this piece of content on their site ("free content" isn't enough here)
D: Any other hooks: Is there anything that makes your topic timely or particularly pressing (often gained from our news research)? Add it here as this will allow us to assess which angles we want to push harder and what we can put in our outreach message.
E: Sample target: This will simply be a URL of an ideal site that we would like to post on. This is more to help guide our prospector, but we can also look up keywords that this site (and similar ones) ranks for to help with finding prospecting keywords. I'd suggest adding 3-5 of these to your sheet for each target business.
F: National keywords: These are keywords that we mix with certain operators to find relevant national businesses.
G: Local keywords: These are keywords that we mix with other certain operators to find local businesses.
Here is an example of this ideation sheet, filled out with some of our aforementioned examples: 
https://docs.google.com/spreadsheets/d/1Dd9DBKDmwnTh0Vwu2BrQmUvZuNGkW22E3-2Na77g1dY/edit?usp=sharing
Once you have this filled out the rest of the process is near mechanical, allowing you to grind through it almost mindlessly or outsource without too much difficulty.
3) Prospecting: Finding businesses that will likely let you write on their blog.
Prospecting for these types of guest posts is pretty easy, but it's still time consuming AF so it's something that you want to be outsourcing as soon as you get your head around it.
As with traditional guest post prospecting the process can be broken down into two parts: finding sites and qualifying sites. 
Finding sites
I prefer to prospect for shoulder businesses using good ol' Google.
To start with we want to add some very broad "seed keywords" to our keywords and local keywords column (depending on whether or not the target business operates at a local level or not).
These should just be the most obvious keywords that identify your target group of businesses. It should be first terms that come to mind when describing these businesses.
As we're looking for websites with blogs, we want to combine these keywords with footprints that indicate a website has a blog. I won't give you a full list here but think along the lines of "inurl:blog", "blog", "insights" etc.
*Cool little tip*: if you are using an "inurl:" operator you can use the published date filter thingy in Google to find blogs that are actively posting content – these businesses have a higher demand for content and are therefore more likely to accept your pitch.
If we are targeting the blogs of businesses that operate on a national or global scale (SAAS companies that serve a specific industry for example), then we just mix our root keyword(s) with these blog-identifying footprints.
If we are targeting the blogs of businesses that operate at a local scale (estate agencies for example) then we append our keywords with "in [city]" followed by our blog identifying footprint.
So let's say we wanted to target UK-based estate agents. Our keyword(s) would be:
Estate agent in London inurl:blog
Estate agent in Birmingham inurl:blog
Estate agent in Manchester inurl:blog
And so on…
Once you have exhausted the keywords that you can come up with using just your brain, you can start putting the home and service pages of sites that make your list into Ahrefs site explorer.
This should give you keywords that only businesses that sell these same services would rank for. Mix those with our footprints (broader one's like "blog" work better here) and just start the process again.
Quick note: I like to speed up prospecting by scraping the SERPs in batches of 100 – I'm not going to go through it here as this guide is long enough already but there's an excellent article/video on how to do this here (it's listed as: "Method 1" in that article).
Assessing sites for suitability
When you're assessing sites you essentially want to ask yourself 3 questions:
Does the site match our target business?

Does the site have a regularly updated blog (at least monthly)?

Does the site generally publish the type of content that we plan on offering them?
As you can imagine, the only remotely tricky part here is question 3. You kind of just need to get a vibe of what they're publishing, but if it's just all company news, staff spotlights and the like then it's gonna be a no.
If it's more general industry advice and stuff then this is a good sign, but you kind of need to judge it on a case-by-case basis. Take care with this as targets that are a near miss to our current angle could be perfect for a tweaked angle down the line.
(Somewhat) advanced tip: Once you're a bit more comfortable with site assessing, it's worth building blacklists of sites that only publish company news, or that don't have a blog. 
I also like to keep a third list of sites that are in the right-ish industry and that demonstrate a demand for the type of content you're offering, but who aren't an exact fit for what we are pitching right now. 
They are worth keeping a hold of as the campaign goes on and we go back to ideation as they could become perfect targets if we change up our topics and angles.
As with everything outreach-related, the better you can segment the lists the better everything will be. At the very least you want to be segmenting by their business type.
To save time I just like to start with one topic being pitched to one business – if the topic is meaty enough then we can essentially just rewrite it or reangle it slightly to match with our target site. This takes precious brainpower so is only worth doing when you have a pitch accepted and are getting close to a sweet, sweet link.
Finding decision-makers
Ideally, we want to be emailing the person responsible for our target company's content output.
I like to find these people using Linkedin. The search bar on the "people" tab of Linkedin is particularly useful here as you can filter by keywords in an employee's profile.
I use a decision tree of keywords to find the most suitable person, top of the tree is best, but if that keyword brings up no results then move down the list.
Content marketing

Digital marketing

blog

Marketing

Communications

PR

Business development
You still want to click through to the profile of the person to make sure that they are who you think they are before you add them to your list
If you can't find anyone who fits this description then the business in question is very likely to be a one or two person band. In that case, just try to reach out to the most senior person in the business.
Getting all the necessary data
Data you need for this tactic:
Company name

First name of person you are reaching out to

Email address of person you are reaching out to (I like a backup email too)
All other data is optional, but I like to include things like the prospect site's URL just to make everything easier for me to track.
Although I won't bore you with the details on how to mine this data, let's just say that you can find 99% of this by using Linkedin, Hunter.io, and the exact match operator ("") in Google.
4) Outreach: Pitching your article
When it comes to the actual pitch, it's best to keep things as simple as possible.
All your prospects care about when it comes to deciding whether you can write an article on their business's blog is:
That you are a credible source of information

That the topic you are pitching has an angle to promote their business

That you are a good writer
I like to structure my email with a very simple formula, which I will lay out through an example email.
(In this example, I am a personal injury lawyer pitching a dog trainer an article that advises dog owners on what to do from a legal perspective if their dog bites someone.)
Here is the outreach message (note that the big black block towards the end of the email are past posts we have written, all on large authority sites):
Seems simple enough? Well, this had a 40% conversion rate:
Anyway, the formula that I use to structure the email is:
Greet them by their first name

Introduce yourself in as few words as possible

Give a reason why you want to write this article (in the above case it's due to the conflicting information online about the implications of The Dangerous Dogs Act)

Pitch your piece as a solution to this problem in one sentence – namedrop their blog in this bit of the pitch

Provide proof that you can write well.

Soft CTA
Here is another example of this formula in action, this time we are tire retailers pitching an article to fleet management software companies offering advice about whether low rolling resistance tires are a good investment for fleets: 
This wound up with a 15% conversion rate (not that high since it was the start of a campaign and we didn't have many previous articles to offer as social proof that we can write well):
Overcoming the "blog exchange" objection
The only common objection that I get from targets with this approach is that they want to do blog post exchanges.
I have a few ways of dealing with this objection – the approach I choose depends on who I'm talking to, and how they word their objection.
1) The "can you post this on your blog and link to us as well" objection:
This is usually given by owners of smaller businesses. They know that links to their website are a good thing, but are not particularly clued up on SEO/link building.
I respond to these types of objections simply by stating that it's not a good idea to publish the article on my own blog as Google can frown upon duplicate content.
Try to use as little technical jargon as possible (think dumb and polite). Just explain that it is in no one's best interest to do this and ask (politely) if they are still happy to let you post on their blog.
2) The "we will only do this if its a blog exchange" objection:
This usually comes from SEO/marketing people and is a bit more annoying to deal with.
Either I sack these people off entirely, or if I'm in a pinch I'll tell them that I am worried about Google frowning on direct guest post exchanges, but I'm happy to link to them from a third site.
I then either link to them in another guest post, or I will buy a cheap guest post for them. It depends whether I'm feeling cheap or lazy at that specific moment.
The most important thing here is that the better the post that you are proposing can promote your target business, the less likely they are to ask for a link exchange.
With the right angle, you can get these objections down to under 1% (of your response rate). 
If more than 10% of your respondents ask for a link exchange then chances are you need an angle that better promotes your targets' business.
5) Writing & publishing: Getting the article written and sent over.
To maximise our chances of every post we write getting published, we need to write in the style of the other posts on our target site.
This matching of each article to their respective target site also ensures that each website receives a unique piece of content. That way we can sleep soundly at night knowing that we are not some SEO-scumbag.
Ways that you can adapt each individual piece of content to match your target site includes:
Format:

Are most of the posts on your target sites listicles, how-to guides, opinion type pieces. Pretty much any topic can be written in each of these formats, so have a quick look at your target's most recent posts and match their structure.

Length:

Take the five most recent posts from your target site's blog and put them into

Wordcounter

. Try to match this word count.

Use of images

: Try to match the way that the target site uses images, both in terms of quantity and type of image (stocky images, illustrations, bespoke imagery)

Tone:

Match it.

Overall quality of content:

I take the approach that whatever you offer to a target needs to be 25% better than their standard article. There is no point in putting in a huge amount of time or money into an epic blog post for a site that usually puts out vanilla 500 word posts, but at the same time you want your target to feel like you are doing them a favour in giving them this article.
You can assess whether you are matching your content with your target site correctly by looking at how many of your sent articles are actually published.
If this is lower than 80%, then either your content is too poor, or you are not paying enough attention to making your post look native to your target site.
Typically with this type of campaign (done in the way that I've laid out) you will want a 20% of prospects asking for content, of which 85% will publish, leading to a 17% overall conversion rate.